Although summer is coming to an end, Redding is still bursting with tons of adventures and other activities that will create lasting memories this coming fall. Here are some of the events taking place this month.
Event: Palo Cedro Honey Bee Festival
Admission: free!
Times: Saturdays- 8:30 AM- 5:00 PM. Sundays- 8:30 AM- 4:00 PM.
Starts September 8th, 2018. Every 1 day(s) ending on September 09, 2018.
Location: Bishop Quinn Community Center
Palo Cedro, CA
Details: Honey bee related activities, special children's entertainment area, Antique Tractor display and parade, wonderful local entertainment on stage, lots of food booths and of course our faithful, and new, arts and crafts booths – plus we kick off each morning with a Pancake Breakfast – starting at 8:00am. Along with this we offer lots of opportunities to do your early holiday shopping.
http://palocedrohoneybeefestival.com/
Event: Haven Art Studio's
Admission: free!
Times: 5:00 PM- 8:00 PM
Starts September 21st, 2018.
Location: Haven Art Studio Cottage Shoppe & Gardens (1580 Victor Ave. Redding, CA 96003)
Redding, CA
Details: Kid Friendly art gallery show -- ages 3 to 93 -- featuring Art Teaching Stations and dozens of original works of art.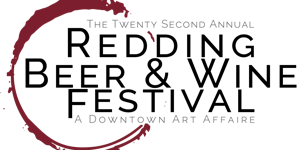 22nd Annual Redding Beer & Wine Festival
Date: Saturday, September 22, 2018
Times: 3:00 PM - 7:00 PM
Admission: $40 per ticket
Location: Market Street
Details: Results Radio and Viva Downtown are proud to present the 22nd Annual Redding Beer and Wine Festival! Downtown Redding will come alive with live music, great food, beer & wine tasting and up to 20 artisans displaying and selling their work. This event is generously sponsored by A-1 Tree Service and Stump Removal, Anytime Fitness, Earl's Plumbing, Majestic Builders Alumawood Patio Covers, Palm Beach Tan, Shasta Spa's and BBQs, Tugwell Roofing Company, Signarama and Park Marina Motors. Call 530-243-7773 for more info.
Event: Manhattan Short Film Festival
Admission: $15 Advance, $18 Day of Show
Times: 7:30 PM
Starts September 28th, 2018.
Location: Cascade Theatre
Redding, CA
Details: View and vote on the ten most creative short films during the world's first global film festival. Over 300 cities across six continents unite for one week for the largest short film festival and your vote decides what film will be crowned best in the world.
Event: Mister Rogers It's You I Like Cardigan Walk/Run
Admission: Free
Times: 9:00 - 1:00 PM
Date: September 29, 2018
Location: Anderson River Park
Details: This year marks the 50th anniversary of Mister Rogers Neighborhood hitting the national airwaves. To celebrate our favorite neighbor KIXE, Healthy Shasta and Far Northern Regional Center are partnering together for an inclusive fun walk/run. All of our neighbors are invited regardless of mobility issues or disabilities. The event will feature a Daniel Tiger Trot for our young participants and a community fair at the finish line. Dust off those cardigans and sneakers and join us! For more information call 530-243-5493.
Would you like us to feature your event for September or October? Please email your event details at [email protected]
Happy early days of fall!